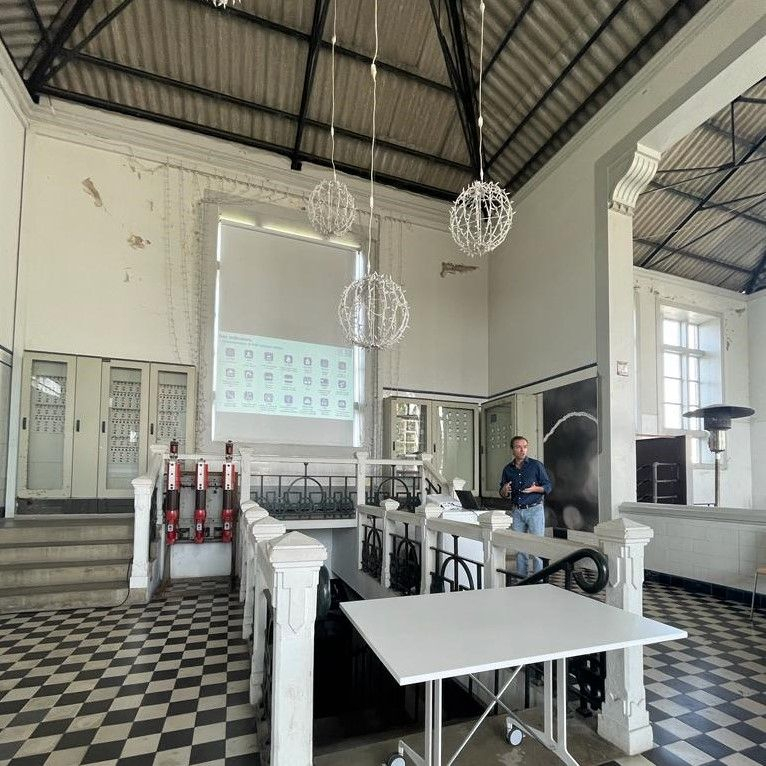 A glance at the facilities of Águas do Porto, EM, that we discovered during our ASCEND workshop last week
Águas do Porto is the municipal water utility company of Porto, Portugal. 
Serving over 150,000 households, the company manages the city's full water cycle, which includes water supply, wastewater & stormwater drainage, natural drainage (streams/watercourses), and seafront during the bathing season. 
Águas do Porto, one of ASCEND's partners in Porto, is the municipal water utility company and has recently begun to assume competencies and responsibilities in the energy sector as well.
Since 2018, Águas do Porto, EM has installed a photovoltaic park with a power of 454kWp that allows it to be self-sufficient on sunny days ☀.
This installation not only meets the energy needs of all the buildings on the campus and the electric vehicle fleet which is operating across the city, but it also allows Águas do Porto, EM to sell excess energy generated.
The company is now planning to embark on new projects aimed at generating renewable photovoltaic energy across multiple municipal facilities.
Initiatives like this one bring important advantages for a municipality and its citizens, such as:
🔹 Reduction of the energy bill of the municipal installation;
🔹 Decentralized production at the municipal level;
🔹 Increased energy efficiency in municipal facilities;
🔹 Development of the network of EV chargers powered by renewable sources.