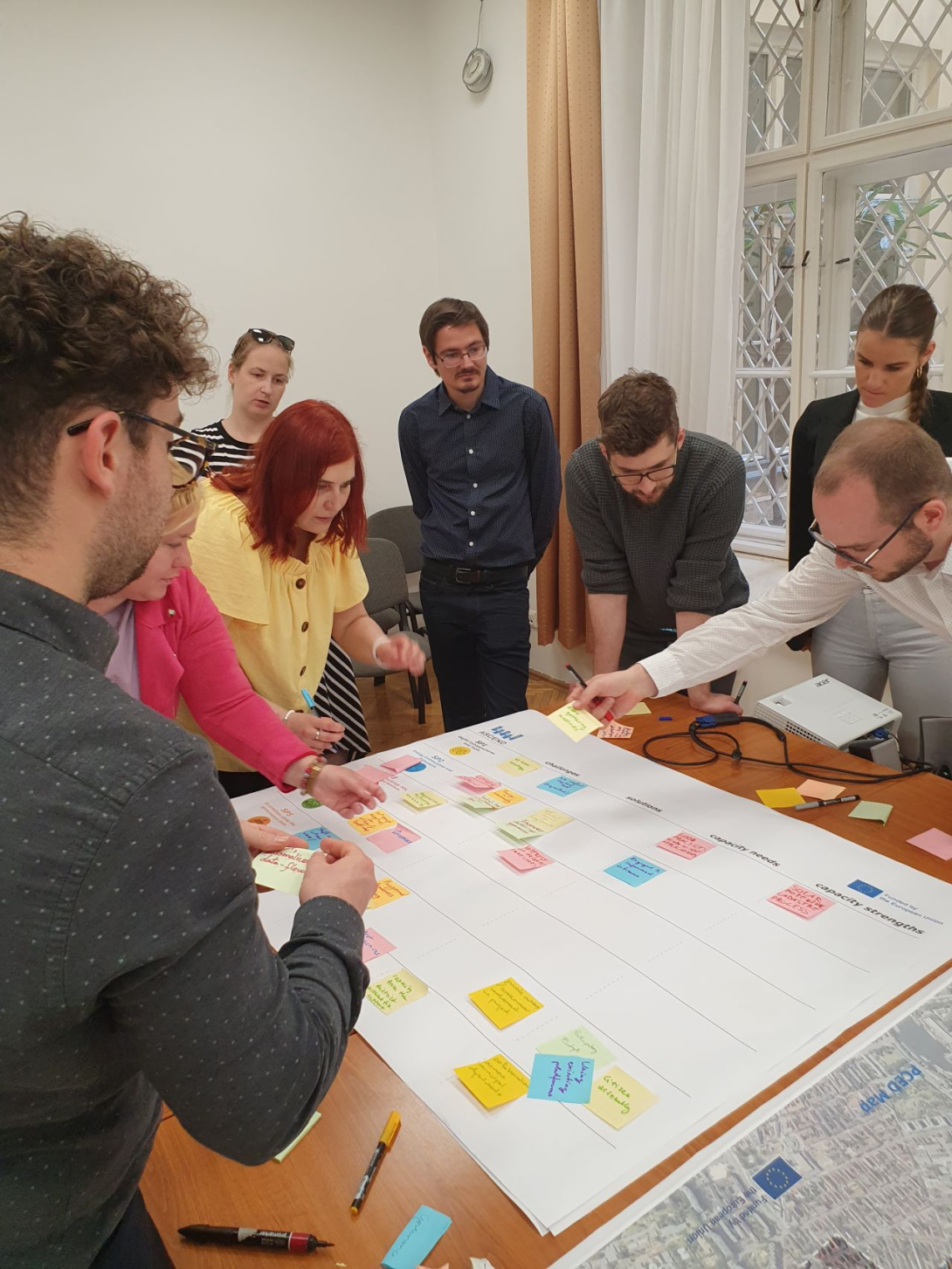 ASCEND, and Energy Cities recently facilitated 5 harvesting workshops in our Multiplier Cities: Porto, Prague, Alba Iulia, Budapest and Charleroi.
The role of these workshops was to gather the local consortium and associated stakeholders, discuss and collect the local conditions and plan actions for each of our Multiplier cities. Each workshop was 2 days long and included a site visit of the planned PCED area.
These workshops will help design the capacity-building and knowledge-exchange program of the project.
Below, you can find the overview of planned actions: 
Porto and Budapest are working on existing neighbourhoods
Alba Iulia is a combination of retrofits and new construction
Prague is 100% new construction
Charleroi is a reconversion of a former industrial site